World Cancer Day 2022: Kicking Off a Three-Year Inequities-Focused Campaign
World Cancer Day 2022: Kicking Off a Three-Year Inequities-Focused Campaign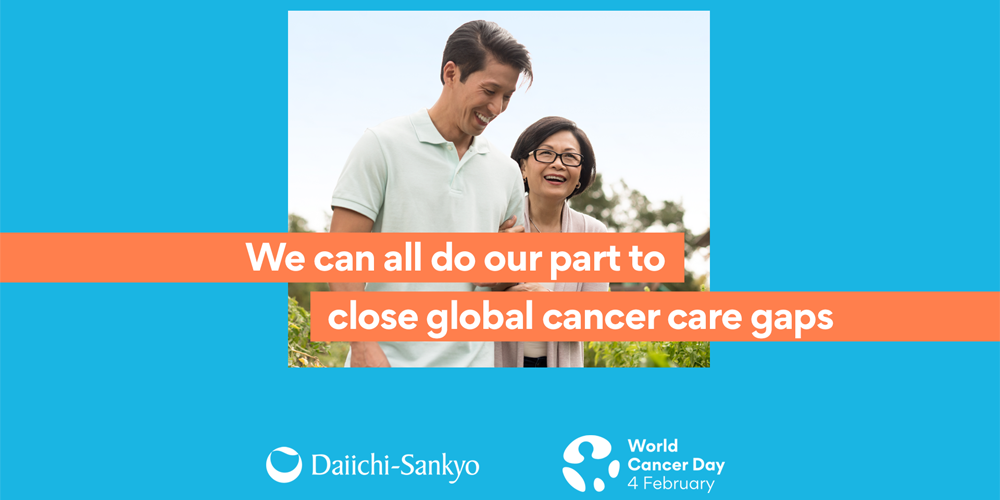 This February 4, it's critical for everyone around the globe to come together for World Cancer Day to raise awareness, improve education and spur action around inequities in cancer care. For the one in five people who will develop cancer during their lifetime, the timely and efficacious level of care they receive is critically important; however, not everyone has access to optimal treatment.[1]
Since its inception more than 20 years ago, World Cancer Day has transformed from an awareness milestone to a movement. In 2022, the organizers of World Cancer Day – the Union for International Cancer Control (UICC) – have introduced a new three-year campaign that is dedicated to bringing about real change related to the inequities of cancer care.
A Three-Year Campaign: Close the Care Gap
The "Close the Care Gap" campaign will bring attention to gaps in cancer care that can affect almost everyone around the world. These gaps, which are present in low-, middle- and even high-income countries, can be rooted in income level, socioeconomic status, education or geographical location, and can relate to discrimination based on ethnicity, gender, sexual orientation, age, disability and more.
The campaign will also call attention to the fact that most disadvantaged groups are also more likely to have increased exposure to a host of risk factors, like tobacco, unhealthy diets or environmental hazards that have an added, negative impact on their prognoses.
These inequities may not be visible to everyone, but they exist everywhere. It's up to all of us to get educated and better understand how our efforts, big or small, can improve care for those who need it most.
Efforts Underway
We at Daiichi Sankyo are hard at work with others across the community to find ways to close the gaps in cancer care.
As longtime partners of the UICC, we are proud to support their efforts to drive programming that addresses pervasive care gaps. This includes the UICC Breast Cancer Programme, which is focused on improving the quality of life of patients with breast cancer, especially in low- and middle-income countries where cases are rising and people are often diagnosed later.
In October 2021, we were proud to support the UICC's World Cancer Leaders' Summit. The two-day virtual summit saw global influencers and leaders from the cancer community, as well as international public health representatives, come together to explore and drive innovation to advance cancer care control equitably.
Another important initiative we support is Project ECHO, a web-based tele-mentoring program, launched in 2017, designed to improve knowledge sharing for cancer organizations around the world and to support the implementation of effective breast cancer control policies and programs at a local level in under-resourced settings.
What You Can Do
To learn more about World Cancer Day and how you can help fill the care gaps, visit www.worldcancerday.org. There, you can sign up for the UICC's 21 Days to Impact Challenge to learn how you can have an impact.
Follow us on Twitter at @DaiichiSankyoUS leading up to World Cancer Day as we illuminate the gaps in cancer care and help build understanding and awareness around these inequities.
PP-US-ON-1576 01/22