Who We Are Main Article
Who We Are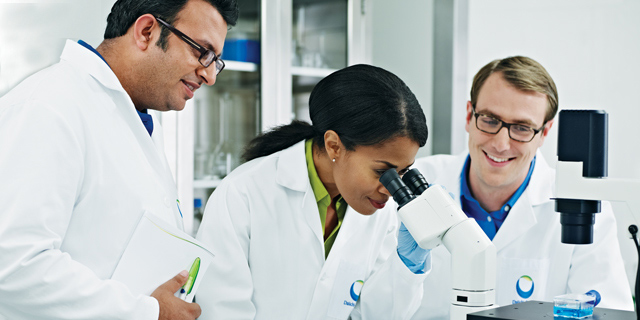 A Legacy of Innovation, 110 Years and Counting
As the U.S. subsidiary of a global pharmaceutical innovator, Daiichi Sankyo, Inc. draws on a rich heritage of innovation, integrity and accountability. While the success of our medicines speaks for itself, our corporate mission defines our vision and purpose:
To enrich quality of life around the world through the development of innovative pharmaceuticals.
How do we bring this corporate mission to life? By bringing together medical and scientific expertise, a collaborative and ethical culture, and a robust pipeline. At Daiichi Sankyo, innovation is more than a corporate motto. It's a philosophy we put into practice each and every day.
Established in 2006 by the merger of two 100-year-old Japanese pharmaceutical companies, Daiichi Sankyo, Inc. inherited a rich legacy of innovation and scientific expertise across therapeutic categories. Today, we're just as dedicated to improving quality of life for the patients who need our medicines as our founders were a century ago. Our scientific expertise, robust pipeline and collaborative and ethical culture make a world of difference in the lives of patients and employees, and in the communities where we live and work.
Who We Are Featured Stories
Learn More