"In Their Shoes" – The Next Step on Our Patient-Centricity Journey
"In Their Shoes" – The Next Step on Our Patient-Centricity Journey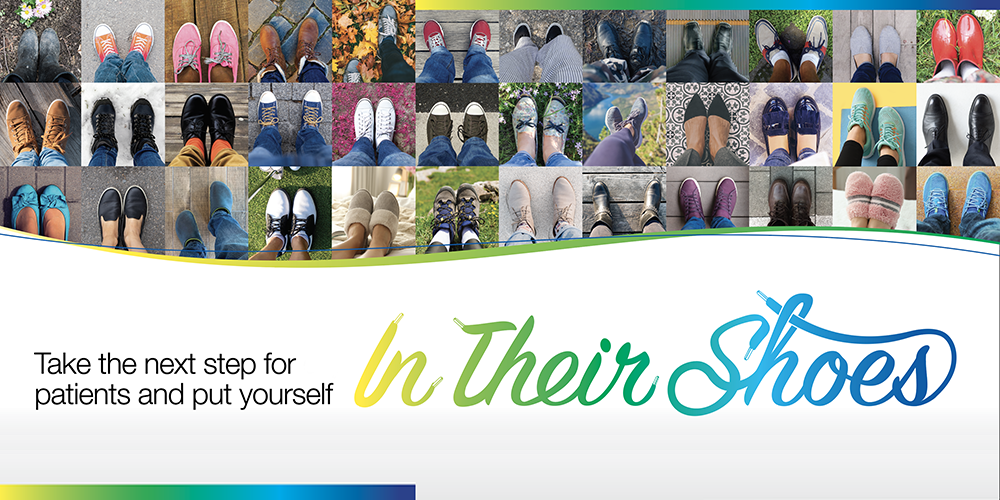 At Daiichi Sankyo, we believe compassion grows from understanding that no two people suffering from a condition are alike. Each cancer patient has their own set of experiences, challenges and perspectives — a unique story to tell.

Earlier this year, our employees received a special package in the mail. Inside, they discovered a small box of cards, each featuring a patient offering a glimpse into their experience living with cancer. In an enclosed note, Ken Keller, President and CEO of Daiichi Sankyo, Inc. and Global Head of the Daiichi Sankyo Oncology Business, encouraged each of us to start our day by selecting a card and considering, "How does our work, our energy, and our sense of urgency ultimately benefit that person?"

These Patient Journey Cards, as we call them, serve as powerful reminders of our united purpose to serve patients with compassion regardless of our roles within the organization — every step of the way. The cards ultimately inspired an initiative called "In Their Shoes," a series of dynamic opportunities to meet with real patients and advocates, take part in patient-focused activities and explore ways that our company can become more patient centric.

The initiative kicked off in June when we welcomed two patients and an expert on patient navigation to share their perspectives on the realities of a cancer diagnosis, and what it is like to face each day with hope, resilience and purpose. Shedding light on the importance of a support network, an oncology patient navigator explained how, through her work at a large city hospital, she helps break down barriers to care. To witness resiliency in action, we listened to a patient describe how he has persevered since being diagnosed with colorectal cancer in his late twenties. And, to exemplify empowerment, we facilitated a conversation with a 15-year breast cancer survivor whose non-profit organization helps educate and empower young women fighting to end disparities of age, stage and color in healthcare.

"Patient centricity is critical, year-round work at Daiichi Sankyo, so we will continue to do everything we can to bring patient stories to life and see the world from their perspectives," said Gissoo DeCotiis, Global Head of Advocacy & Strategic Relations. "Focusing on the needs of patients will center our efforts on what matters as we launch many great medicines that will benefit patients around the world."

Thank you to the courageous patients and fearless advocates who selflessly share their experiences so we could as an organization continue to learn, grow and strengthen our patient-centricity by putting ourselves in their shoes.