How a Career in Performing Arts Helped Shape our Head of Global Regulatory Affairs
How a Career in Performing Arts Helped Shape our Head of Global Regulatory Affairs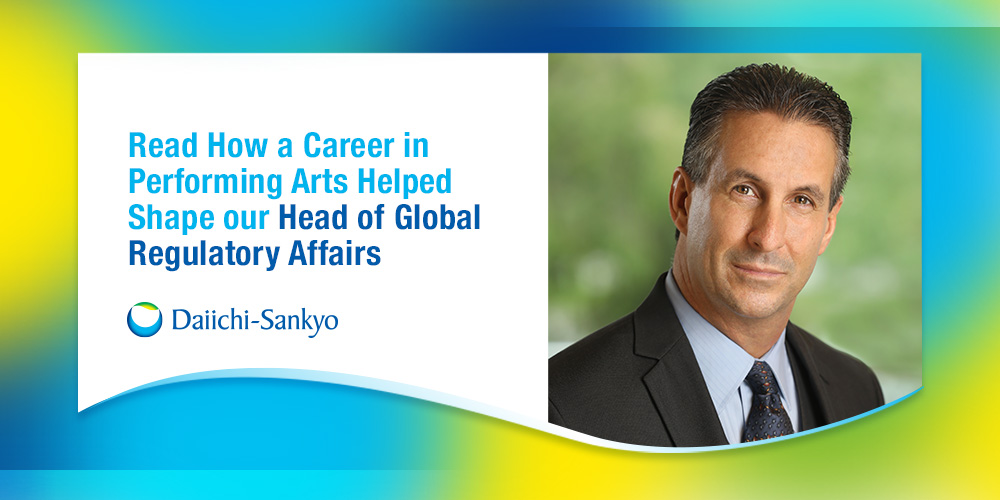 Prior to his career in drug development, Eric Richards, MS, MPH spent a decade training as a 'triple threat' in the performing arts -- acting, singing, and dancing – before specializing in classical vocal music. During this time, he had an opportunity to train with several artists from the Metropolitan Opera House and performed quite a number of operas including his favorite role of Ferrando in Cosi Fan Tutte. Eventually, Eric decided to leave performing behind and try something new.

Eric's career transition began in the regulatory department of Pfizer where he learned the ropes of U.S. regulatory strategy and promotional review for lifecycle management clinical development while simultaneously earning advanced degrees in regulatory affairs and quality assurance as well as public health. From there, he held different regulatory positions with increasing levels of responsibility and leadership at GlaxoSmithKline, AstraZeneca and Bristol-Myers Squibb over the past 20 years.
Now, as the Senior Vice President, Head of Global Regulatory Affairs, Eric leads a team of professionals around the world who aim to deliver regulatory strategies and submissions efficiently and flawlessly in order for Daiichi Sankyo's pipeline of innovative medicines to reach patients as quickly as possible.

Practice Makes Perfect
When transitioning from musical theater to the pharmaceutical industry, Eric quickly recognized that learning drug development takes a certain level of discipline similar to how a pianist prepares a composition -- instead of trying to memorize and master an entire piece all at once, a pianist may break it down into smaller components such as two measures at a time and practice those measures over and over, building more components over time. This is the approach Eric took when learning drug development.

Often referred to as "the human sponge" by professors and colleagues, Eric absorbed all the information he could get and never turned down an opportunity to learn something new – about a different region, a different disease state or a different area of science. With time, he developed a certain level of expertise.

"Whether it was molecular biology, biostatistics or learning about health authority regulations in the US, Europe, China or Japan, I would break things down into smaller pieces in order to master information a little bit at a time. I learned that I love data, groundbreaking science and drug development, including the complexity, the moving parts and the constantly evolving nature. But especially, I love oncology – the speed of development is thrilling."
- Eric Richards, Senior Vice President, Head of Global Regulatory Affairs

Disciplined Experience Fosters Future Innovation
Throughout his career, Eric has had the opportunity to work on some of the fastest developed oncology medicines, including Daiichi Sankyo's HER2-directed ADC, which when first approved in the United States in 2019, was one of the fastest developed biologics in oncology. It now since been approved in more than 30 countries for the treatment of certain types of breast cancer, and Eric and his team continue to work with regulatory authorities around the world as the company seeks approval for potential new uses for this medicine to treat patients with various HER2 targetable cancers.

According to Eric, Daiichi Sankyo has the opportunity to capitalize on lessons learned in bringing this unique medicine to patients. He believes that this experience along with past experiences including working at different companies, with people from different cultures, and on different medicines can serve as a pool of knowledge that can be leveraged for the future. However, he cautions that while experience can be a massive benefit, it is important to be disciplined enough to not let experience be a trap.

"Every company, every culture, every situation and every drug are unique. So, it is important to use experience as a tool, not a template," says Eric. "However, when you establish a medicine has substantial clinical activity and benefit, we certainly can borrow information from previous experience in order to bring other medicines to patients faster, which is the ultimate goal of drug development."