Corporate Philanthropy Main Article
Corporate Philanthropy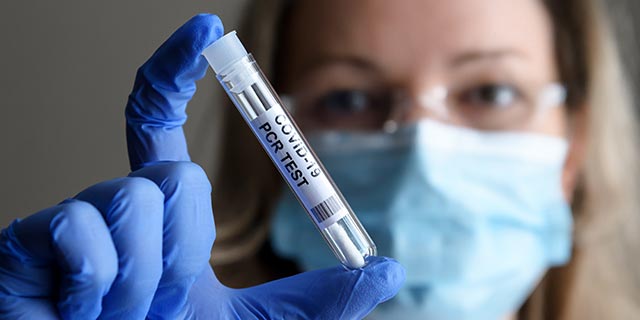 Making a Difference in the Communities Where We Live and Work
At Daiichi Sankyo, Inc., we believe our business extends beyond the discovery and development of therapies for unmet medical needs. It's also our mission to make a positive difference in the communities where we live and work. Not because others expect it of us, but because we expect it of ourselves. Individual and collective contributions to our communities are an integral part of the fabric of Daiichi Sankyo.
We focus our philanthropic efforts on three primary areas: education, community and healthcare – with an emphasis on underserved populations.
COVID-19 Pandemic Relief
March 2021 marked one year since the pandemic dramatically changed our lives and our world as we knew it.
Daiichi Sankyo stands for integrity: in the way we conduct business, in the way we support our colleagues and partners, and in the way we put patients first. Beginning early in 2020, the call for integrity took on even more significance. Our world has been shaken by historic challenges—challenges that can only be met with humanity and compassion. We would like to share some highlights of the charitable contributions we made for the COVID-19 pandemic relief. These contributions are a commitment to our ongoing promise of integrity. What our non-profit partners have accomplished is truly remarkable.
American Red Cross:
Our contributions helped the Red Cross deliver essential services during a year where that was more challenging than ever. From spearheading blood drives amid historic shortages to ensuring the safety of disaster-response workers, the Red Cross tackled challenging circumstances head-on.
Healthcare Ready:
Healthcare Ready helps to strengthen healthcare supply chains through collaboration with public health and private sectors by addressing pressing issues before, during, and after disasters. Our support enabled this organization to solve medical supply chain challenges in response to COVID-19 as well as mount rapid responses to the wildfires in the American West.
Zufall Health Center:
Currently celebrating a 30th anniversary, the Zufall Health Center provides access to quality, affordable and culturally competent healthcare to people and communities who face barriers to care. Daiichi Sankyo, Inc. has a long-standing partnership with Zufall Health Center.
Americares:
Americares is a health-focused relief and development organization that responds to people affected by poverty or disaster with life-changing medicine, medical supplies and health programs. We helped Americares respond to the COVID-19 crisis and other disasters, enabling better access to medicines and treatment.
Tigerlily Foundation:
Tigerlily Foundation's mission is to educate, advocate for, empower, and support young women, before, during and after breast cancer. The COVID-19 pandemic has brought unique challenges to everyone, but more so to those suffering from diseases such as breast cancer. With our support, Tigerlily Foundation was able to continue their work to reach underserved populations and continue in their mission to end disparities of age, stage and color.