APAHM: Embracing Our Heritage, Celebrating Our Diversity
APAHM: Embracing Our Heritage, Celebrating Our Diversity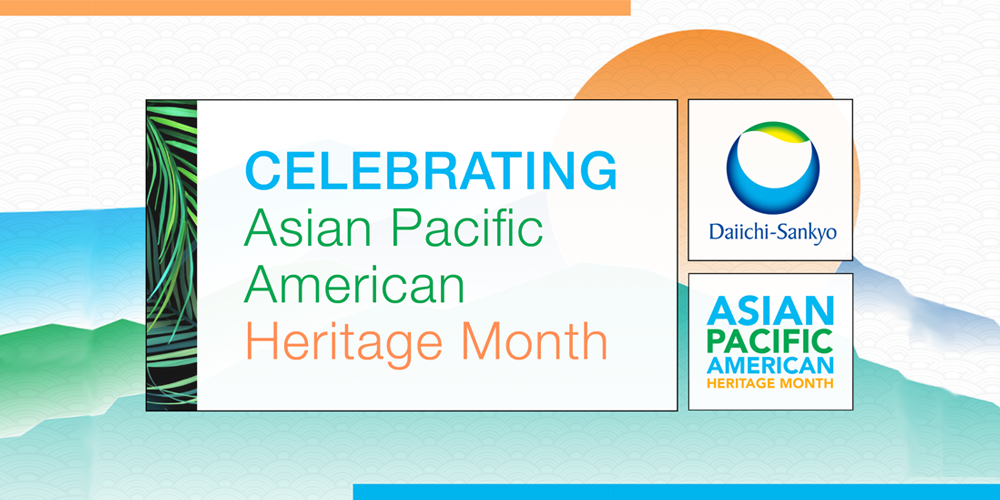 At Daiichi Sankyo we proudly observe Asian Pacific American Heritage Month (APAHM) in May. During this month, we recognize our own Asian heritage—Daiichi Sankyo is a global company based in Japan with more than 100 years of history in medical science. We also take this time to honor the vast achievements of Asians and Pacific Islanders to our society and across our diverse organization for the contributions they make every day to the patients we serve around the world.
One of the many ways we honor the rich heritage and history of Asian and Pacific Islander culture is by encouraging open conversations and amplifying the voices of our employees who represent the vast Pan-Asian diaspora across the organization. Their unique experiences contribute diverse perspectives that make us stronger and more impactful as a global healthcare company.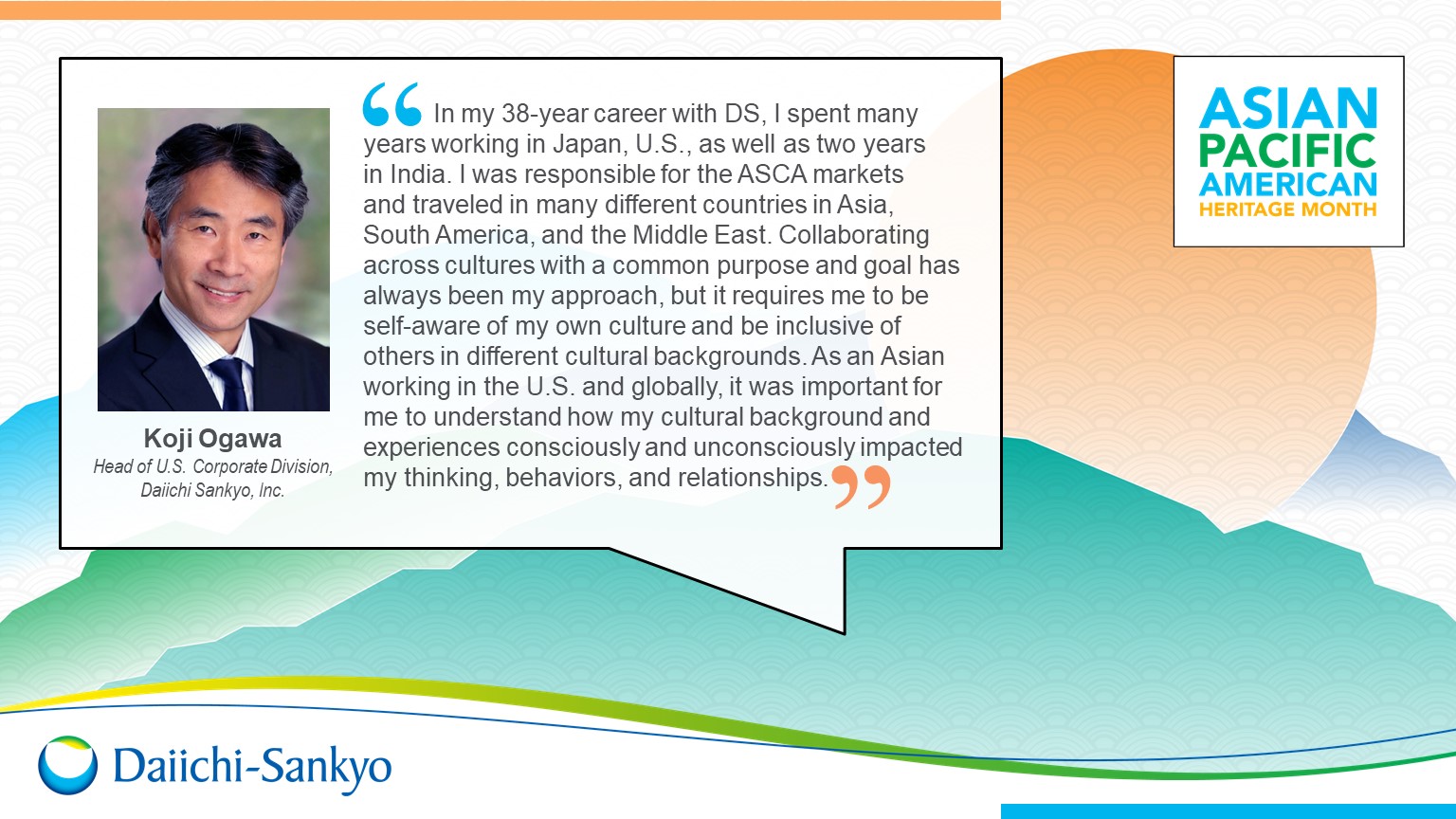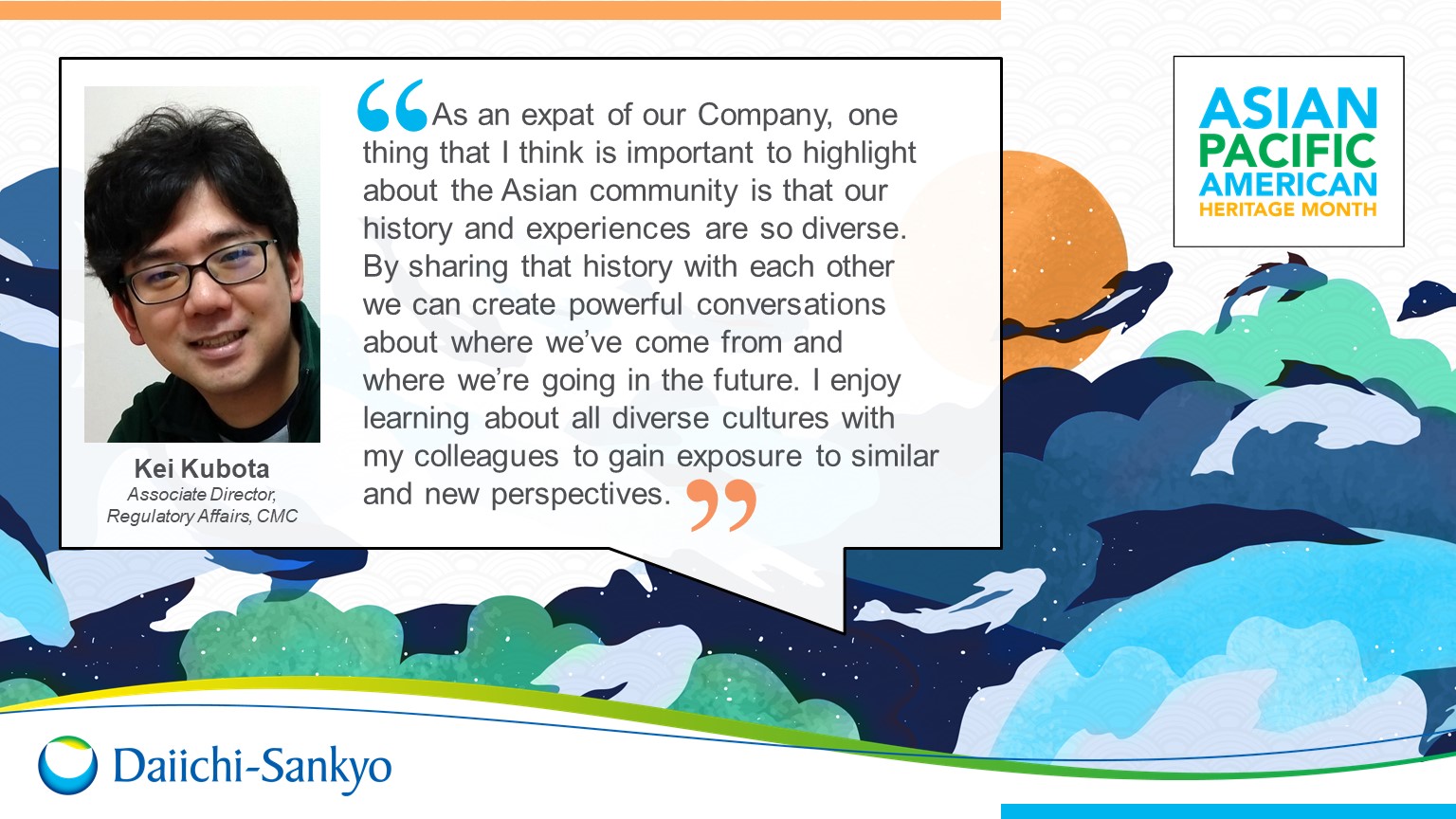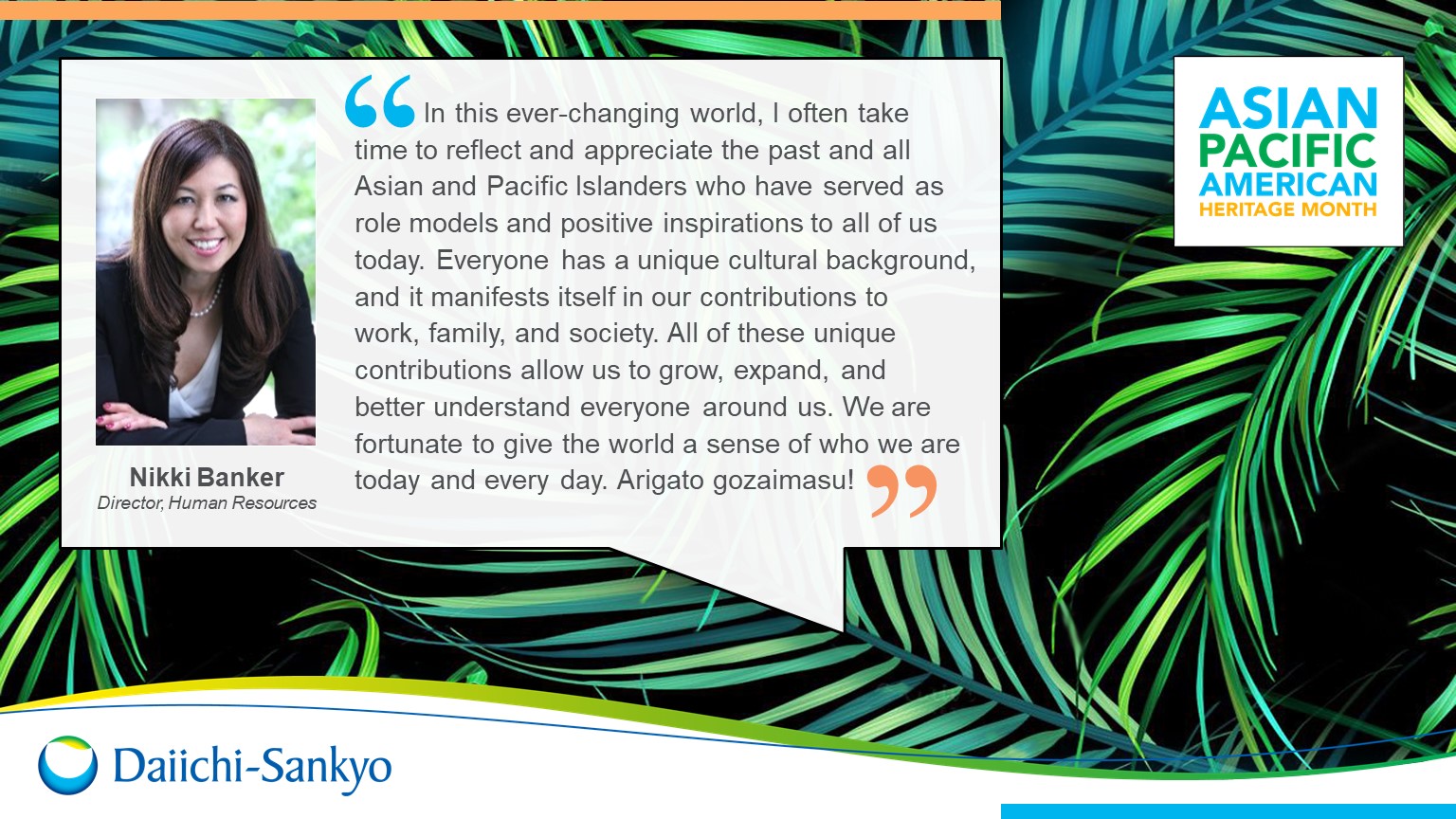 During APAHM, we are reminded of the important role we play as allies. We encourage everyone at Daiichi Sankyo—no matter where they sit in the organization—to take active steps toward becoming a stronger ally, whether it be practicing cultural humility, learning about the histories and struggles of marginalized communities, or speaking up in situations even if it feels like an uncomfortable conversation. We can all make a difference by setting a positive example and modeling behaviors that can move us toward our inclusion and diversity goals.
"We are 'all in' for inclusion as an organization," according to Fay Dunbar, Director of Inclusion & Diversity. "We believe inclusion is the key to unlocking the power of our people and we are committed to a workplace that is reflective of the diversity of the world we live in and the patients we serve."