Looking Towards the Future of Oncology Treatment
Looking Towards the Future of Oncology Treatment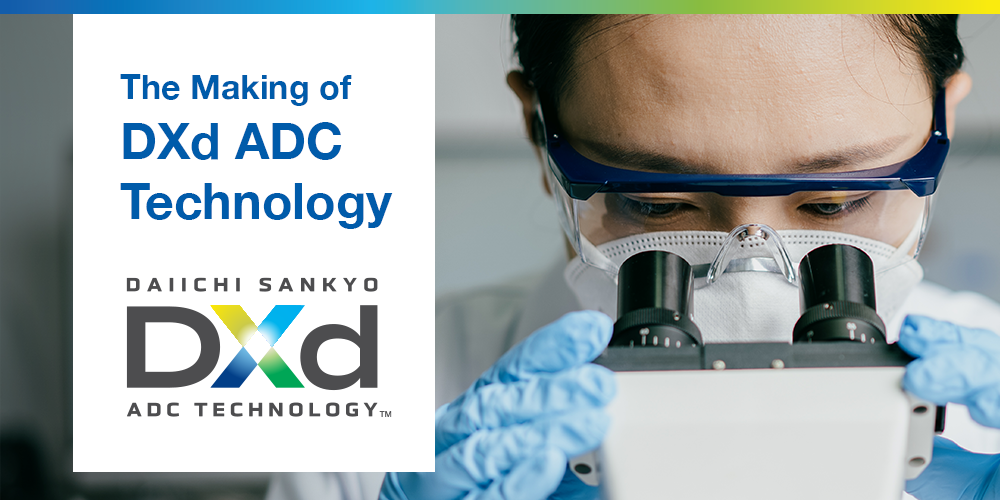 At Daiichi Sankyo we aim to create essential medicine for longer, better lives. The core and catalyst behind our oncology development plan is our DXd ADC Technology. ADCs, or antibody drug conjugates, are therapies that combine 3 components—an antibody connected to a payload via a linker.
What makes Daiichi Sankyo's DXd ADC Technology unique is our linker and payload. Explore the origins behind Daiichi Sankyo's proprietary DXd ADC Technology and learn how this innovative approach provides targeted cancer therapy through our new video series: The Making of DXd ADC.
Looking Towards the Future of Oncology: Ken Keller, Global Head of the Oncology Business, explores the organization's goals with DXd ADC Technology and how Daiichi Sankyo seeks to go beyond making incremental differences, by striving to create new standards of care for people with cancer around the world.
---
Discover the Design Behind DXd Antibody Drug Conjugates (ADCs): Mark Rutstein, Global Head of Oncology Clinical Development, discusses the linker-payload, the core of Daiichi Sankyo's DXd ADC Technology. He discusses how the traits of DXd ADC Technology aim to help patients with unmet medical needs.
---
Compassion That Evolves Treatment: Mary Pinder-Schenck, Global Head of Oncology Medical Affairs, discusses how compassion is fundamental to our innovations and how we hope our DXd ADC Technology will be a solution for the patients of today and tomorrow.