How Diversity Contributes to Making Precision Medicine a Reality
How Diversity Contributes to Making Precision Medicine a Reality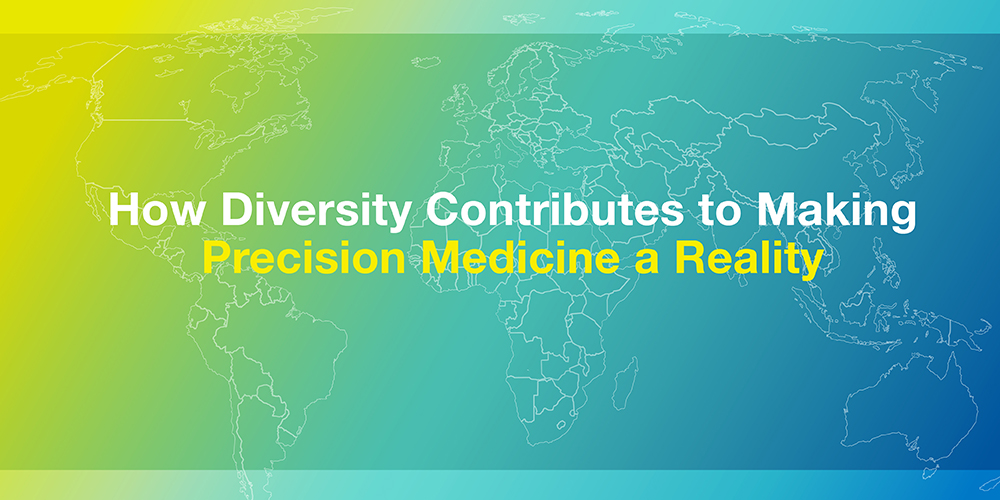 When it comes to making meaningful innovations in pharmaceuticals, it takes more than a village—it takes a globe. At Daiichi Sankyo, the Global Companion Diagnostics (CDx) department is made up of colleagues from 12 countries who collectively speak 19 different languages. Shirin Khambata Ford, Head of Global Companion Diagnostics, considers her team a model for how collaborating across continents can create better tomorrows for patients.

"By bringing a variety of backgrounds to the table," says Shirin, who was born in India, "we can see a challenge from many angles, which is beneficial for coming up with the best possible solution for patients."
A Tailored Approach
Shirin is leading Daiichi Sankyo's CDx team through a period of rapid growth, working with our CDx partners to develop assays that can help identify patients who may benefit from our medicines. One partner received a practice-changing approval for a CDx test to determine a new category of patients, those with tumors that have low HER2 expression in metastatic breast cancer.
"The diversity of our colleagues—whether it be educational background, age, gender or geography—is playing a vital role in our ability to innovate and change the standard of care in oncology," Shirin said. "From the time we are planning the strategy, we want to be sure we are leveraging our diversity so that the companion diagnostic test can help as many patients as possible."
Diverse Team Benefits Diverse Patients
Charo Garrido, CDx portfolio leader, oversees a group responsible for establishing and driving the CDx strategy for several programs in Daiichi Sankyo's pipeline. The goal is to enable the development of tests that doctors can use to determine if a patient could potentially benefit from a specific treatment.
"As targeted therapies become the norm, the field of CDx has become really important," said Charo, who earned a doctorate in her home country of Spain and did her dissertation in the U.S. "In order to find the right medicine for the right patient, we need to be able to determine who the right patient is."
A diverse team is one of the keys to success. "When you have different perspectives and complementary ideas, you are going to get a lot more from your team," she said. "This dynamic provides a lot of opportunities for us to grow by learning from one another."
Holly Hilton, born in the U.S., leads the biomarker experts overseeing implementation of patient selection in clinical trials.

"Through biomarker testing, the goal is to understand which patients will be most effectively treated with our medicines," said Holly. "Just as no two patients are alike, our team recognizes that each country and region has its own ways of working as well as regulatory requirements, so we must plan for this from the beginning."
For patients with non-small cell lung cancer with activating HER2 mutations, this meant collaborating seamlessly with our diagnostic partners for developing and getting approval simultaneously for both a blood CDx test and a tissue CDx test, giving healthcare providers the option to choose what will work best for their patients.

At the end of the day, the team's shared language is science and the common culture is one of compassion.
"We strive for patients with cancer across the world to have high quality diagnostic testing easily available to them so they can get the best treatment for their disease from the time they get diagnosed," Shirin said.