Furthering the Conversation around Biomarker Testing  
Furthering the Conversation around Biomarker Testing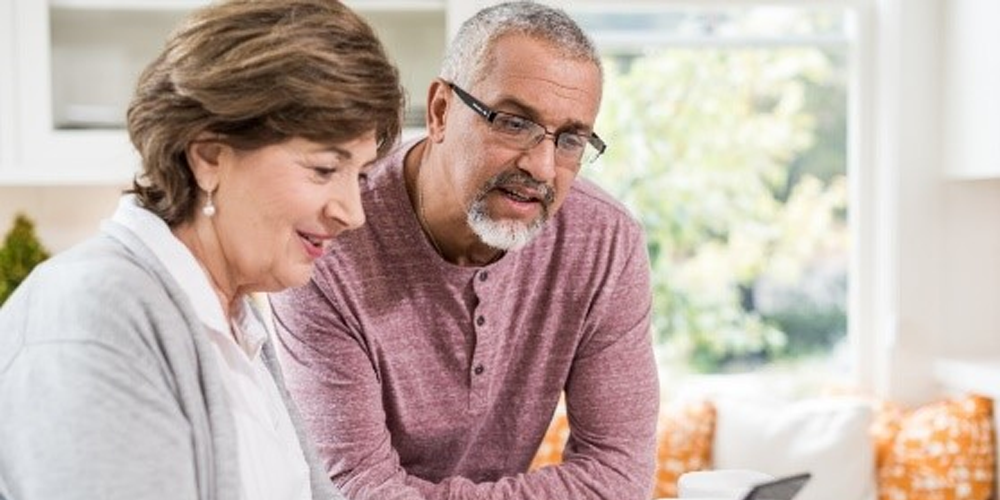 As we enter Lung Cancer Awareness Month (LCAM) and Gastric (Stomach) Cancer Awareness Month (GCAM) this November, we are putting a spotlight on the importance of biomarker testing. It's startling to know how few patients actually undergo testing, even though it can be used to help doctors identify the best treatment for a patient.[1],[2]
We connected with our group of patients to learn what they did with the information once they learned about biomarker testing, and what it meant for their journeys.
We uncovered a few key tips around what to do once you've learned about biomarker testing.
Speak with your Healthcare Team
Receiving a cancer diagnosis can be overwhelming, and it's difficult to know the right questions to ask your healthcare team.
Sarina, who was diagnosed with stage four non-small cell lung cancer (NSCLC) at age 38, shared, "Once I brought up biomarker testing to my oncology team, they immediately said, 'Yes. Go get as many opinions as you need and that includes biomarker testing.'" Sarina added that it's important to "sit down with your team and ask the questions that go through your mind when you're not with them."
Information about biomarker testing can be found on advocacy group websites, in your healthcare team's office, or even in unlikely places such as from a family friend (which is what Sarina experienced). Our advocacy partners at LUNGevity have created resources through their No One Missed program to help gather information and start conversations on the role of biomarker testing.
"Make it a point to have that biomarker testing conversation with your healthcare team," said Irasema, a two-time gastric cancer survivor who was later diagnosed with early stage breast cancer and learned about the specifics of her cancer as a result of biomarker testing. "Understanding your cancer opens a lot of doors in terms of treatment plans."
Understand the Results
Once you've received a biomarker test, the conversation doesn't end there. It's important to walk through the results with your healthcare team to ensure you understand the findings and your cancer type.
"My oncologist sat down with my husband and me and said, 'Hey, these are the results. This is what it means,'" says Sarina. "He was able to pinpoint each specific part of this biomarker testing. So, it kind of makes you feel like you're less alone."
Decide on a Treatment Plan
After reviewing the results, your healthcare team will work with you to develop an individualized treatment plan based on your specific type of cancer. This may include a targeted therapy, which is a type of treatment that targets a specific biomarker.[3]
When asked how knowing the results of her biomarker tests helped her, Irasema says, "Undergoing biomarker testing made other treatment options available to me. There is a big importance in understanding your type of cancer."
Sarina believes biomarker testing is what led her to a targeted treatment that put her disease in remission. "Biomarker testing is what stood between a terminal stage four diagnosis and remission, which is what I'm in," said Sarina. "It has been tremendously helpful for me."
Continue to Re-Assess
It's important to remember that testing is not always a onetime thing. Biomarker status can change over time, so it's important to consider re-testing with your healthcare team if your cancer progresses. You may be eligible for other treatment options.
Larry, who was diagnosed with stage four NSCLC in January of 2013, told us, "Each time my cancer has progressed, I have had biomarker testing to determine what the best treatment will be going forward. I encourage all patients with NSCLC to talk to their doctor about biomarker testing and learn more about the best path forward for their specific cancer type."
Our Commitment to Patients
We are dedicated to raising understanding of the importance of biomarker testing beyond these awareness months so that people diagnosed with cancer have the best possible outcome from the start – and this begins with knowing more about your cancer type to help inform decision making with your healthcare team.
"At Daiichi Sankyo, we're committed to ensuring patients have the confidence and tools to navigate their cancer journeys," said Gissoo DeCotiis, Global Head of Advocacy & Professional Relations, Global Oncology Medical Affairs, Daiichi Sankyo. "We're grateful to the patients who have shared their experiences with us and our advocacy partners who have developed resources to help patients feel in control of their disease."
Follow us on Twitter throughout the month as we continue to share patients' experiences with biomarker testing and resources to help others in recognition of LCAM and GCAM.
PP-US-ON-1534
11/21