Industry Veteran, Dr. Mark Rutstein, Joins Daiichi Sankyo to Lead Global Oncology Clinical Development Program
Industry Veteran, Dr. Mark Rutstein, Joins Daiichi Sankyo to Lead Global Oncology Clinical Development Program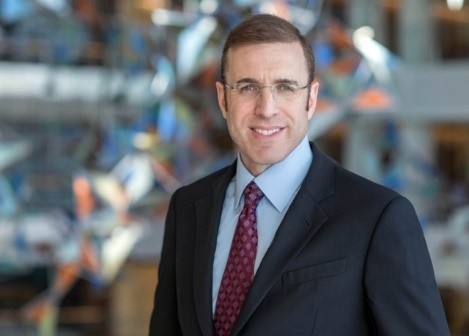 Mark Rutstein, MD, has joined Daiichi Sankyo as Head of Global Oncology Clinical Development.
Dr. Rutstein brings extensive oncology experience to his new role. He is an accomplished and innovative leader with a wide range of experience in clinical drug development and cross-functional team leadership. His passion for creating high-performing teams and strong track record of serving patients make him a great fit for this position.
"We have been making great progress to transform our Global R&D organization, by rapidly advancing our portfolio and hiring and developing our great talents," said Ken Takeshita, Global Head, R&D, Daiichi Sankyo. "Mark is a wonderful addition to our team, and under his leadership we are confident that we will continue making significant strides in our efforts to create new standards of care, and meaningful progress against our goal of becoming a global leader in oncology by 2025."
Prior to joining Daiichi Sankyo, Dr. Rutstein worked at Bristol Myers Squibb as Vice President of Oncology Development. In this role, he oversaw the development of clinical and regulatory filing strategies for priority immuno-oncology agents. He has also held positions of increasing responsibility at Bayer, Eli Lilly and Amgen.
Dr. Rutstein received a bachelor's degree from Columbia University, an MD from the University of Massachusetts Medical School, and an MBA from Cornell University Business School. He also completed a residency in internal medicine at Brigham and Women's Hospital in Boston.
We welcome Dr. Rutstein to Daiichi Sankyo and are grateful for his support in advancing our growing portfolio of essential oncology medicines and contributing to the enrichment of quality of life around the world.