Products Main Article PP-US-MB-0410 10/17
Products
Our Medicines That Are Helping Patients Today
Together with our healthcare partners, Daiichi Sankyo is helping patients live healthier lives. Our comprehensive portfolio offers a wide range of treatments for patients in a number of disease categories including hypertension, heart disease, diabetes and hyperlipidemia/atherosclerosis.
From the discovery of epinephrine (also known as adrenaline) in 1889, to the development of the statin class of lipid-lowering agents and the first glitazone, which revolutionized long-term control of type 2 diabetes, our history of innovation continues to define our vision and purpose. With our scientific curiosity, willingness to examine new ideas and pairing of existing information with novel concepts, we create medicines as well as new methods of drug discovery and delivery.
The products below, which are currently FDA approved in the U.S., are the result.

Have a question about a product?
Please call the Daiichi Sankyo Contact Center at 1-877-4 DS-PROD (1-877-437-7763) if you have a question about any of our products or to report any adverse reactions to our products. To report negative side effects of prescription drugs to the FDA, visit www.fda.gov/medwatch
PP-US-MB-0410 10/17
Products page PMRT tracking
Worldwide R&D Operations More Stories
More Stories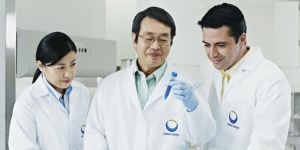 Common Helpful Resources All Links